What a VAST and fascinating concept IDENTITY is… Life is moving at an ever increased pace, each day, each moment. As if nothing can STAND in ITS WAY. Like a TSUNAMI that mercilessly washes away/dislocates everything and everyone that comes in contact with. That's what ASCENSION is/does in many ways; now at an alarming high rate. It's something that doesn't make sense for most people. It's downright FRIGHTENING; because it's severs the ties with the old world/reality, and as a result, forces one to break out of the little box of I/I AM. The small I, the small IDENTITY from "down here" is being forced out. It's being PURGED..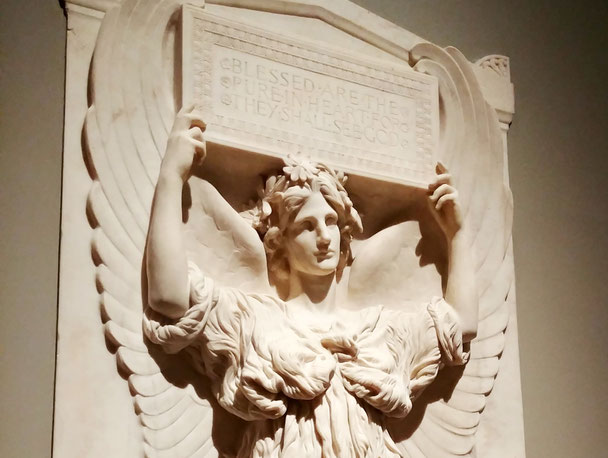 For the longest time, biologically speaking, humanity was split into two main groups: women and men. With those two groups, we have lived/created life. We have told/created/experienced STORIES OF LIFE (aka HISTORY). Throughout TIME (as the ENERGY was being REACCRETED), we have added/subtracted all sort of BELIEFS/MEANINGS to each group, and/or in relation to the other. ALL this—the good and the bad—had generated GROWTH/EVOLUTION, but most importantly has made life INTERESTING.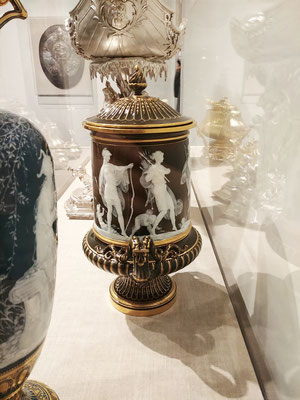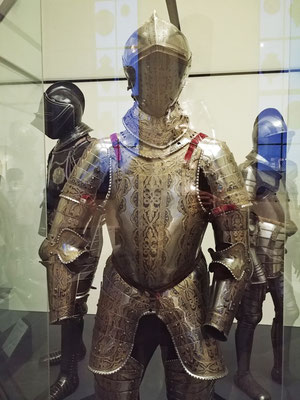 Moments of Human HISTORY. (Art Museum - Philadelphia)
We have now reached a TIME (a high-enough level of energy being reaccreted), when one can understand/SEE past that. Energetically, we are CLOSING THE GAP in awareness that we are somehow just one or the other. That we are SEPARATE.
YOU are a face of SOURCE, using a STRUCTURE/LIFE DESIGN to experience itself in various roles, from various perspectives.
The blurring of the lines between these two main opposites, is happening for quite some time now, as increasingly more and more people experience (openly or not), some type of gender dilemma/identity. There are so many variations. SO MANY!!! Whether this refers to a sexual preference (also, there is the WIDE sexual-asexual in-between to consider), or how simply one REALLY FEELS LIKE INSIDE (what kind they express). This is no longer something negligible. It's HERE to STAY. It announces/introduces the next level of REALITY/LIFE, that goes beyond the STRICT BINARY reality/life/AWARENESS humanity has experienced. Ultimately, this is a GREAT SIGN. 
Moments of Human HISTORY, through ARTS/CRAFTS. (Art Museum - Philadelphia)
We TRULY are witnessing the DAWN of a new ERA, of a GREATER UNDERSTANDING of our TRUE NATURE, which is far more EXPANDED/COMPLEX/SOPHISTICATED.
For now, humanity is continuing the journey of moving through/beyond FEAR. It's NOT easy or pleasant. One needs to have courage, ENERGY, to see beyond it. And when you are at your lowest (now and then), just remember this: Beyond fear, there is TRUTH. There is LOVE. Forever.
until next time, be kind to yourself and others,💖💖💖
Ana-Maria
 text/photo © 2022 Ana-Maria Theis