I guess the subject of knowing oneself remains even today, something enveloped in deep mystery. One important cause being that knowing oneself is actually an ongoing process, that changes with every new thought that alters the definitions you have about yourself, about your identity. Although the very essence behind all of these definitions is UNCHANGEABLE. Which is another paradox.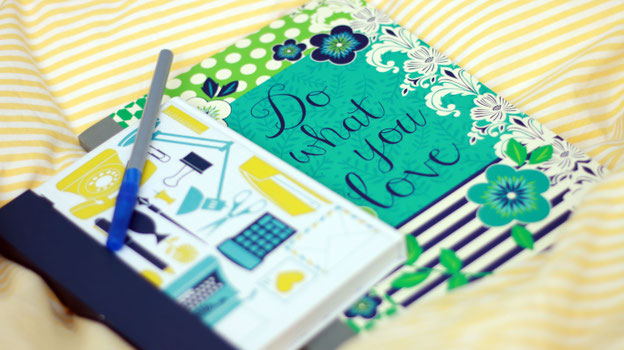 There is no better feeling than to literally write down all those ideas, dreams, revelations, etc. Plus, I simply love stationary. ;-)
However, what I would like to touch on, here, would be the mechanism of knowing oneself. Which is part of that mystery.
    Because this is a reality that expresses (through)  DUALITY/Polarity, in order to understand/learn about oneself, one has to experience its opposite, of that idea/concept. Directly, or indirectly-through observation, mainly.
    In Mathematics there is a method called NEGATION. By negating a true statement, asserting that is not true, you obtain indirect proof that the statement is in fact true. And vice-versa. 
    As odd it might sound, that's EXACTLY how one learns about oneself.
    Here are some examples of that:
    -In order to experience "Being Loved," one must experience the illusion of "Being Unloved."
    -In order to experience "Being Seen," one must experience the illusion of "Being Unseen." 
    Both parts/sides of each of the above 2 examples are in fact ILLUSIONS. For each CONCEPT/IDEA is a CONSTRUCT.    
The weather can't seem to make up its mind...
The I (self) can't know what/how it is, unless those features/characteristics are formed inside. One has to build those things into one's awareness first. In order for all of this to even be possible, one needs ENERGY. Every life form  goes through the process of energy accretion in order to grow, to express itself fully.
    So RELATIONSHIPS (either romantic/friendships/family/work/etc.) are one of those instruments that enable one to experience those things that help define oneself. However, even those types of relationships are meant to be transformed/transcended, as the energy increases and dissolves all the previous limitations/distortions and brings forward NEW WAYS of BEING.
until next time, be kind to yourself and others,
Ana-Maria
text/photo © 2018 Ana-Maria Theis