We've arrived at the end of a SPECIAL year. With so much transformation, and things that have defied the odds, and broken the limits and barriers of this dying reality making space for the NEW ONE to gently, yet firmly, take form. It hasn't been easy... Yet, the inner (individual/collective) work has been THAT THING which has made all the difference. Without challenging all those hidden, DARK CORNERS inside ourselves, none of it would have been really possible.
I still can't believe I've witnessed such an incredible, surreal day...
Funny thing the LIMITS... Because without them, CREATION wouldn't be possible. None of what we see around us, what we call: things, nature, people, etc., couldn't and wouldn't have existed.
    Why, you might ask? The answer is quite simple. Because a LIMIT is merely a DEFINING Element. A very important one. A LIMIT is what holds in place a CONCEPT, an IDEA, and ultimately is what holds in place FORM. It's what contains them.
    A LIMIT is a STRUCTURAL ELEMENT.
    It's indispensable to experience CREATION, to experience IDEAS/CONCEPTS. 
    Without LIMITS/CONSTRAINS there would be just the experience of PURE, ENDLESS, UNDIFFERENTIATED  POTENTIAL.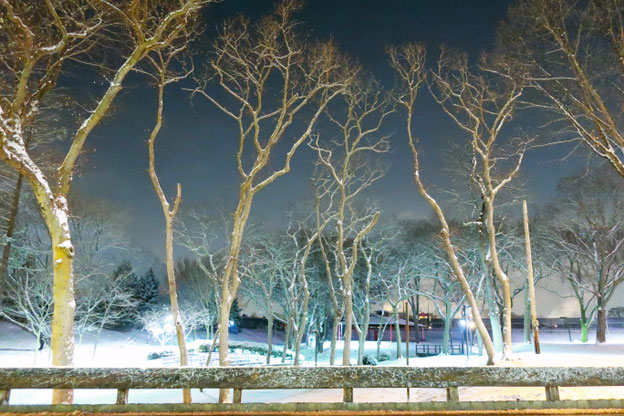 Window into ANOTHER World... Into a magical, fairy-tale realm...
Becoming an architect, it helped to understand this, the role of LIMITS/CONSTRAINS. Which had been long before this became a TRUTH I'd experienced from the inside out. Ever since I was a child, I had discovered that I was good at ABSTRACT. There had always been a need inside me to make an idea become something concrete. To give life to it. ALWAYS. Even when I played pretend, whatever I did, I tried to make it as real as possible. Otherwise, wasn't satisfying. Otherwise, it simply didn't feel REAL to me. 
    As an architect you understand that the SHAPE/FORM you design, generates a very specific type of experience. You realize that any line you draw helps to shape a SPACE. Not just a physical one, but an internal one. It shapes the emotional and mental SPACES of the Experiencer. All this, makes you aware of the power and control you have over the type of EXPERIENCES/SPACES you (want to) create. It instills in you an even greater sense of responsibility toward the REST.
It was a day, when everywhere I looked, I saw MAGIC. Effortlessly...
However, as anything, any FORM/SHAPE (physical or mental) is temporary. Once all the learning has been extracted, it EXPIRES. It's no longer needed. And if not discarded, transformed or transcended, it creates problems. As it blocks the natural flow of energy. It creates pressure which generates STRUCTURAL DISTORTION. So those initial defining Limits/Constrains that hold in place a STRUCTURE, become LIMITING. That's the paradox.
    Because things are the way they are...this PARADOX is highly common, which translates into all sort of problems that humanity currently experiences. It's expressed as outdated/dis-harmonic/limiting political, social and religious structures, as well as distorted individual Faces of Source. Of course, at the root of everything is/has been the lack (the massive loss) of energy which froze higher/better options/solutions. Which now, fortunately, all that changes. Especially, for those that choose the NATURAL EXPANSION of things.   
until next time, be kind to yourself and others, ;-)
Ana-Maria
text/photo © 2017 Ana-Maria Theis