Long time no see, over here! Sorry about that. At the moment, Book 2 in the series, demands a lot of my time/energy/attention/etc. I'm sure you get that. That being said, last night I went to the cinema and watched "Arrival" which in an "unexpected" way, relates to things I've been experiencing myself for quite some time now, which I shared a bit, in previous videos. More in the future. Anyhow... Great Film. It was so rewarding to finally (again) see something out there that shares quite a few relevant ideas (bites of truths). Go watch it NOW!!! ;)
There's so many things happening in the background. I would love to talk about all of them, but in order for them to work, I have to prioritize. Which brings me back to why I wanted to write you in the first place. (Actually, I've been meaning to do a video about is as well. Maybe I will.) As you can read in the title: Your Body is Your Temple. What do I mean with that?
In regards to Ascension/Breatharianism/Spirituality...and all that jazz, I see (still) that the most overlooked, abused, lacking true consideration/appreciation is...the body. Though it's not for me to judge (just pure observation), most people (whether they self proclaim as "spiritual" or not...it makes no difference) do not take care of the most IMPORTANT, most OBVIOUS/EVIDENT piece of the puzzle, on their way to greater awareness and freedom.
    As I was saying in my video (Cultivating virtues and traits) it's not enough to understand things intellectually. Knowledge is power. Indeed it is. However, the true power lies in the EMBODIMENT of those concepts/ideas. Working with your body and mind (as in your consciousness/higher-awareness) is the key to GREAT THINGS and...unimaginable FREEDOM.
   What you put in your body (unless you have reached the level of total control) will affect you. Your physical form is a geometrical (holographic) expression of other layers of geometrical structures (from other planes), that are interconnected, and through which SOURCE chooses to express itself. The knowledge of such structures is still scarce and mostly distorted/limited (ex: most people think this (the body) construct has only 7 chakras (energy centers)...when in fact there are 15, plus those of the tree of life, plus many others that are part of other layers of this architecture we call "human." And that's just one tiny example...))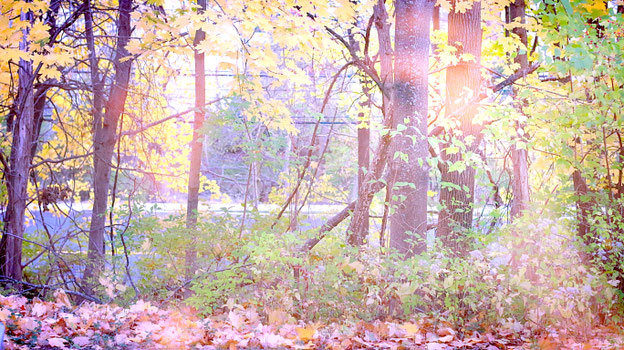 Among the things that people are careless with in regards to their body is: SEXUALITY.
    What do I mean by that?
    For a very long, long time, this time/space continuum, has been fed the predatorial mindset. In absolutely every aspect of life. Due to lack (not enough) of energy/light which has translated in all sorts of social/personal/intimate perversions/distortions/imbalances.
    The sexual energy (the life force in its most raw/basic expression), has been harnessed by various fallen beings/races/etc. because of its tremendous creative power. The ways in which this has been possible is this: advanced technology and rituals (black magic)-which is another form of technology.
    Now that the planet, we too, are benefiting from the  massive new energy transmissions that act like an antivirus program (find threat, apprehend it, repair, restore) it's easier to spot the imbalances/distortions. Though obviously not for everyone, as we all are at various stages of healing (though some will choose devolution because they have messed up their architecture so bad that is beyond repair -even so, nothing is ever lost).
    In regards to sexuality, the healing translates into an awareness of how you should use that energy. Transmutation through creative acts, expanding your consciousness/your true power. And so far the vast majority of the people have been at the mercy of various tools/mind control/certain programming. which has translated into oversexualized marionettes, and all that come with that type of mindset (drama, trauma, abuse, stigma, plus adding to the mix one of the most destructive tools: the pornography and what types of ramifications/implications that has, etc.). 
    Yeah... So a lot of soul mutilation has been going on for so, so long.
    You are not here to hunt, or to be hunted (sexually or otherwise). You are not a predator
    You are eternal awareness. You are Source embodied.
    Some of us, have come here, already coded differently (myself included) and have noticed these imbalances occurring in the world and around them. True intimacy doesn't always (if ever) mean what we've been taught. 
    Now it's time for true healing. Even if you are in a relationship/married. Give yourself/yourselves the time/space to do that and step into an awareness that will teach you again innocence. True intimacy is innocence. It's deep connection. It's elevated friendship. It's many other layers that most people (couples) don't even imagine/consider. Explore that.
    That doesn't exclude  passion (in a romantic way) if you want to experience that. Which in its purest form is expressed as a dance of  two flames. But do it because it means something. Do that because is magical. Because you want to express something worthy of a true creator.
    The time for doing things gratuitously/unconsciously, is coming to an end.
    In a healed reality, these types of behaviors/thought forms simply don't exist.  
    Now more than ever, due to so many desperate attacks (in other planes), it's time to be mindful of your body. Your relationship with your body. What you open yourself for. What things (entities, energetic parasites) can attach to you through such intimate/vulnerable contact. Not to mention, the many body/soul snatchings/possessions.
    To put this in other words, it's like two systems exchange data (information) and if one or the other system (or both) have weaknesses, the probability of a threat to do a lot of damage is really high.
    There so much more I could say about the matter...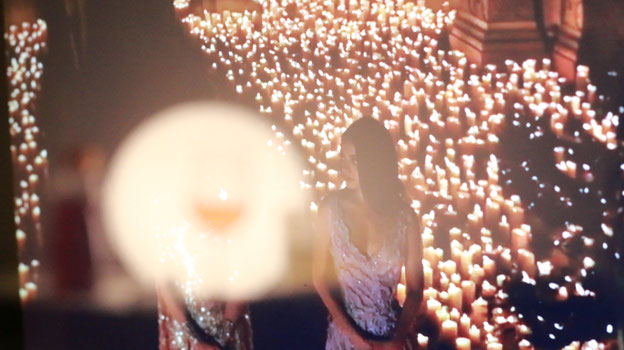 Anyhow, let's end this on a positive note. With a snapshot from "Jupiter Ascending." This is the scene where she learns certain truths from one of the members of the most powerful intergalactic aristocratic family. Ironic or not, this has to do with what I've been explaining in this post.
    Sadly, most people will see in films like these, only entertainment. It never is.
    Funny, how Source is guiding me to share that, without even having intended that. ;)
until next time, be kind with yourself and others,
Ana-Maria
text/photo © 2016 Ana-Maria Theis