In the last three months I kind of disappeared into my own world for very good and useful reasons. Though, fortunately I managed to post a few bits and bobs here on my website. So what's this mysterious thing/activity that needed my undivided attention? I really don't know how to label this other than: 40 days without solids.
I don't call it fasting, because for me at this stage is not that. If you have watched any of my videos on main channel(Youtube), you know that a year ago I've done something called: the breatharian process. And afterwards, I have continued on my own to upgrade myself as part of my ascension process. Which has been present in my life for many, many years now.
    Throughout last year and this one, I have made a few videos documenting my transition, sharing with you personal and process related information, which I hope helps other people with their own transition. By the way when you  are reading this, the last video update is already up, or in a day or two.
As you can see in the pictures above, though going through a retreat like mode, type of experience, my everyday life hadn't really stopped. In that span of time, I was running a Book Giveaway (for Christic Codes), then had the books shipped to the winners. (By the way, thank you to everyone one who had entered it!!!) Then my old computer died, and had to buy another one, as well as new accessories, new software, since the world of tech is ever changing... Then I picked up this lovely turquoise-gold notebook which I turned into a Gratitude Journal, and had used it ever since. And these are just a few details of my otherwise busy, yet tranquil life-style.
Now back to the process, or better yet: the journey into one's self. From the start, I can say that's been the most TRANSFORMATIVE short period of time in my life.
    When the internal call happened, and I  knew it was time to do this, the main purpose I thought was to simply get rid off the remains of an entity still attached to my pain body, as well as clearing whatever limitations/programs that weren't allowing me to  spread my energy even higher. 
   If you knew or didn't, a few years ago I have suffered from depression. Luckily, I managed to get out of it, and rebuild myself stronger. But during this reconstruction process (going through life and its adventures, like moving to another continent, and starting a new life, facing new challenges, etc.) I was still quite vulnerable. I was much better, yet due to the emotional/mental pain I was still carrying inside my energy system, I was literally vulnerable, and open for something of that nature to attach itself to me.  Though, the entity itself wasn't a negative one, just a lost soul, trying to use me to shift his own energy, to clear his own mess, in these  last few moments before the total split of frequencies and harmonic universes implicitly. In fewer words, this soul was trying to get an illegal ride to the other side. I have identified him, as coming from a time of war, in Scotland, and he died with the pain of huge loss (for his country, its people). So he came to me, not only because of my own pain, but because of similarities/core beliefs/political views/etc. It's quite complex. By the way, in this time, a lot of Star Seeds/ Indigos/etc. may have to carry someone or more, help them cross over. They are called, rehabilitation contracts. It helps not only them, but yourself, to identify in yourself, those beliefs, programs, etc, running in the background that were causing the resistance, the vulnerability toward certain types of attack. But you can end it sooner, if you realize that is interfering too much, or if they even at some point might want to take over, since they are in fear mode and don't know how to get another body. There is a lot to say on this subject... Most probably another post.
   Another thing to know, is that we all carry inside ourselves, all sort of things from the moment we were born, due to the distortions existing in the time-space matrix. Then throughout life, due to our experiences/programming, unconsciously we allow all sort of things (more things) to attach to our energy system and direct our lives.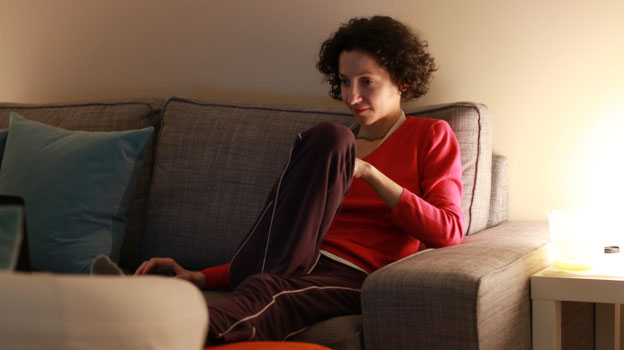 Me late at night, relaxing with some happy vibes vlogs. That's basically what I've been watching lately.
So aside from this (the cleansing/evacuation) didn't expect much. However, there was much more.
I do have to say that from the moment, I had decided to do this, the first 7-8 days, hadn't been easy, at all. In fact, it culminated with an attack on a portal day (in June). But I wasn't surprised. ;) Even so, immediately after this, there was this opening, energetically, and I was allowed to  glimpse into another level, also I felt how I was regaining more control over my body functions. Which is weird if you think about it. To give you an idea, it's like you come from the dentist, and the part of the body where you had work done was under anesthesia, and now the nerves that were taken out, are coming back online. First you feel cold and kind of prickly/tingly then little by little start to feel that whole area again. So yeah, that's how it felt.
Every single day of the 40 day process, had been filled with wondrous, things/experiences, and lots of INSIGHTS. It would be hard for me to relay here in writing all of it, though I have documented it in writing (journaled) and I will use the information for the books/videos/future posts.
But I will share one, which I find it sums up the whole experience:
INSIGHT:
- Source is neutral, yet loving. Source heals in balanced ways. 
-this process of free of solids for 40 days is/will help(ing) to dissolve the actual eating habit, and rewire the mind to work in another way. From a a way of (total)  FREEDOM.
-at this point it doesn't matter that you are still consuming (from time to time) some liquids. You are now erasing an old programming.
-ERASE/DISSOLVE old program (like eating) and what it does/how it has influenced my life so far.
-REWIRE the mind to a new way of being.
-and finally reveal your true nature and what you can do, what you are capable of.
-FREEDOM. Only when you reach a certain threshold of purity all the abilities, "secrets of the universe" will be unlocked for you. Cause you do that through you  body/mind/soul complex.
Until next time, remember to be kind with yourself and others,
Ana-Maria
text/photo © 2016 Ana-Maria Theis